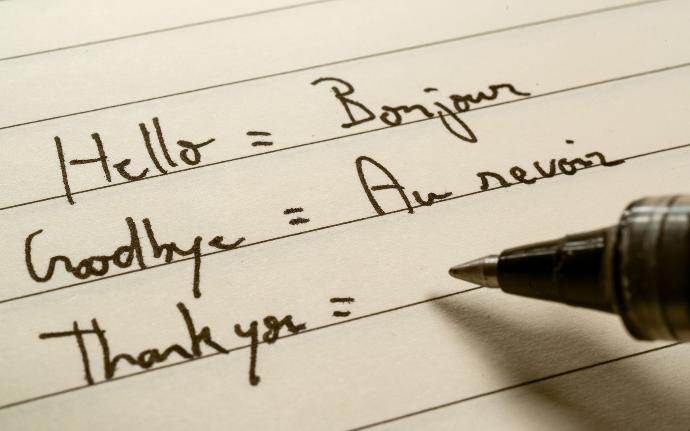 It's time to enrol!
We are excited you are considering enrolling your child into our Bilingual Program at Killarney Heights Public School.
Here is some important information about the enrolment process, our fees and T&Cs.
How to enrol in the FANS Bilingual Program
1. Enrol with FANS through the Parents Portal

New User: Create a profile Sign Up
Existing User: Log-in OR If you are already logged in, please go to the Parents Portal

■ Submit an application of enrolment

■ Read the Terms &Conditions
■ Pay the bond to secure your enrolment

2. Enrol with KHPS: You must enrol your student at KHPS in order to participate in the FANS bilingual program
Catchment area: It is preferable to live in the catchment area of the school to ensure your enrolment at KHPS.
However, KHPS offers an out-of-area enrolment process for families enrolling in the Bilingual program. Please contact the school for more information about the out-of- area process and area limitations.


Program Fees
As a bilingual program within a public school, we are committed to maintaining an affordable, quality bilingual program. We aim to make bilingualism accessible to all families, and our program fees are very competitive compared with independent and international schools.
With a unique 1:15 average teacher-student ratio, our program offers great value for a modest investment in your children's bilingual education.
● Fees listed in Australian dollars, as presented at the 2023 AGM

● Please read our Terms and Conditions
● The fees listed are in addition to the enrolment bond & admin fee payable at time of enrolment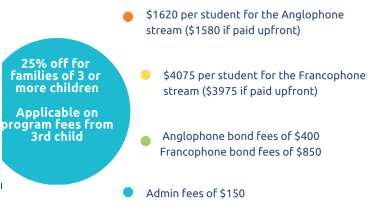 Bond Fee
To secure your enrolment, an admin fee ($150) and a bond will be charged.
This bond is refunded upon your departure from the program at the end of Year 6, or with a full term school's notice given in writing (see terms and conditions).
Bond fees for 2024:
● Anglophone program: $400
● Francophone program: $850
Extracurricular Classes
Same process as above for L'Etude Homework Club, DELF classes and History Workshop.
Intensive French for Anglophones: please email us